DUAL ZONE WINE COOLER 490L
PRO SERIES
By SnoMaster
R44,000.00 (Excl VAT)
Retail prices excluding local 15% VAT
Product Description
This luxury dual zone wine cooler can store up to 158 bottles of wine and offers low vibration, near-silent (10db) operation and exceptional cooling and precision temperature control required for the storage and ageing of wine.
In the detail
Beechwood sliding shelves
Auto defrost
Automatic control panel lock
Circulating fan cooling both upper and lower zone (auto air function)
Digital touch control
Dual-zone
Front louver design for discharging
Internal LED light
Low vibration
Compressor cooled
Specifications
Dimensions:  655L x 680W x 1835H mm
Packaged: 700L x 745W x 1970H mm
Storage Volume: 490 litres
Capacity: Up to 158 bottles
Temp Range Upper: 2 to 12 Degree Celsius
Temp Range Lower: 12 to 20 Degree Celsius
Net Weight: 128Kg
Climate Class: 5
Protection Class: I
Voltage: 220 – 240V/50Hz
Total Input Power: 130W
Rated Current: 1.1A
Refrigerant: R600a/51g
Foaming Agent: Cyclopentane
Lamps Power: Max 0.5W
Applications: Commercial or Domestic Use
Guarantee
LIMITED WARRANTY
This product holds a 3-year warranty on the compressor, and 5-year warranty on the unit – provided parts have not failed as a result of wear and tear or negligence.
Designed for Indoor use.
NOTE:
Make sure that these under-counter units have enough room for ventilation. Stifling can cause the unit to malfunction or sweat.
Brand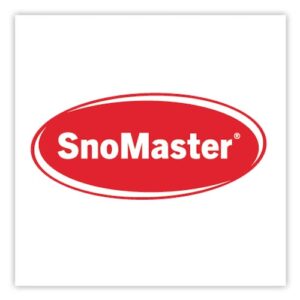 The SnoMaster® pedigree of quality and reliability is what makes their range of commercial ice makers, wine coolers and under-counter fridges the ideal option for busy operations.
If you are looking for uninterrupted, low maintenance, high capacity operation, look no further than SnoMaster®.
...