DOUGHNUT FRYER
By Anvil
R4,125.00 (Excl VAT)
Retail prices excluding local 15% VAT
Product Description
Make amazing vetkoek, koeksisters or doughnuts with this doughnut deep fryer from Anvil. This fryer is an ideal option for coffee shops, small bakeries, take-away food vendors and supermarkets.
Tilting element unit for easy cleaning
Can also be used for fish or chicken nuggets
Thermostatically controlled
Comes standard with Stainless Steel turning fork
Removable drip tray convenient for draining
Takes 6 – 8Lt cooking oil
Temperature thermostatically controlled with safety cut-out to prevent oil flashing
In the detail
Power: 2.4kW
Voltage: 230V
Oil Capacity: 6 – 8L
Dimensions: 736 x 682 x 280mm
Weight: 9kg
Brand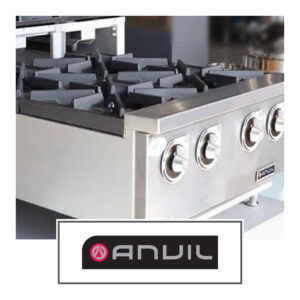 Since their inception in 1966, Anvil has become one of the most recognised and popular brands within the commercial food service equipment industry, having earned its trust and respect through a broad range of top quality products. Anvil is seen as the go-to brand for thousands of establishments including restaurants, canteens, supermarkets, hotels, bars and even hospitals. The brand has become so popular that its products are being distributed worldwide in over 30 countries. The reason Anvil products have enjoyed this much success is because of their unparalleled qual...