UC SERIES DISHWASHER D500
By Winterhalter
R35,887.00 (Ex VAT)
Retail prices excluding local 15% VAT
Product Description
The UC series dishwasher is able to handle a wide variety of dishes as well as a range of soiling from light to stubborn. With three standard programs at your disposal, you can easily adapt this machine to overcome any challenge.
In the detail
Variable washing pressure adjustment
Heat recovery
User-friendly smart touch display
Two wash fields
Perfect wash results
Easy to clean interior
Optimised wash fields reduce water consumption
Guarantee
LIMITED 2-YEAR WARRANTY
Exclusions to warranty include:
Breakdown attendance due to an obstruction in wash and/or drain pump.
Incorrect filling of detergent/rinse aid reservoirs (cross-contamination).
Scale related issues, caused by incorrect regeneration of water softener.
Wilful damage to the exterior of the machine.
Fluid being spilled unto electrics of machine
External damage to supply/waste fittings ? caused by insufficient care being taken when cleaning below the machine.
Inadequate cleaning of the wash/rinse arms.
Parts that have been removed by the operator then lost or not returned to the machine correctly.
Callouts due to pre-shower unit and related parts, or faults not related to, or external to the machine.
Stainless steel tabling, sinks, taps and associated services.
Baskets and racks.
Inadequate cleaning of the interior wash chamber leading to component blockage/failure.
Services to the machine.
Water condition ? water treatment hoses and taps.
Relocation of the machine.
Dosing equipment which is supplied by third party chemicals.
Repairs carried out by unauthorised Winterhalter personnel.
Where repairs are taken and no fault is found.
Brand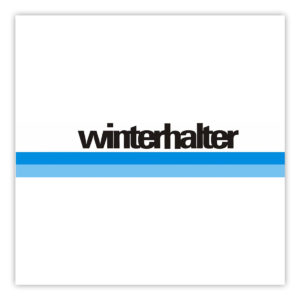 Winterhalter specially designs warewashing machines for the catering industry as their products have a host of technical features and a built-in system that ensures ultra-clean dishes and sparkling glasses. The fact that Winterhalter's washing machines are made in Germany and Switzerland is not just an indication of origin but it's also a seal of quality with the average working life of their appliances sitting at 15 years. The premium quality and reliability of these machines are the results of Winterhalter's commitment to continuous research, innovation and impro...