DIP-A-LAIT
2 DIVISION
By Anvil
R2,851.50 (Excl VAT)
Retail prices excluding local 15% VAT
Product Description
Keeping your sauces and gravies warm for self-serving or buffets are now easier than ever with the 2 division Dip-A-Lait warmer by Anvil. Perfect for use with chocolate or caramel ice cream dips, gravies, or soup. The Dip-A-Lait machine works with dry-heat and does not require water as normal Bain-marie's do.
Includes:
2x 2L Inserts
Variable heat control button
In the detail
CAPACITY: 4Lt
POWER: 0.125kW
VOLTAGE: 230V
DIMENSIONS: 340 x 247 x 307mm
WEIGHT: 4kg
Brand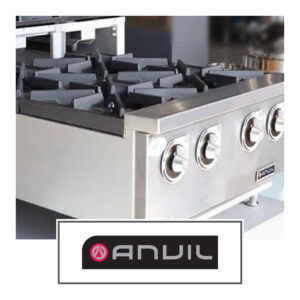 Since their inception in 1966, Anvil has become one of the most recognised and popular brands within the commercial food service equipment industry, having earned its trust and respect through a broad range of top quality products. Anvil is seen as the go-to brand for thousands of establishments including restaurants, canteens, supermarkets, hotels, bars and even hospitals. The brand has become so popular that its products are being distributed worldwide in over 30 countries. The reason Anvil products have enjoyed this much success is because of their unparalleled qual...