CLEAN TWIST DISC MOP SET WITH HANDLE
By Leifheit
R1,173.91 (Excl VAT)
Retail prices excluding local 15% VAT
Product Description
Gentle and damp cleaning for wood, parquet and laminate floors. The 'spinning top' rotation mechanism?spins water out?the wringer, removing the need to bend down and put hands in dirty water.
Efficient cleaning has never been easier using this quality German manufactured product
In the detail
Dimensions: 290L x 500W x 290H mm
Spin-handle rotation system efficiently removes moisture for a gentle, damp clean
Features extendable handle and built-in stop mechanism for spinning head
Spinning handle rotation mechanism used to remove water, dirt and debris for individually set moisture level and easy clean
Flat-lying head easily cleans around furniture, reaching underneath furniture and beds for optimal cleaning even in corners
Microfibres collect dirt and dust and holds until rinsed out
Clean Twist Disk Set includes:
Clean Twist disc mop, universal bucket, spin-handle rotation attachment
Colour: Teal
Guarantee
3 Years limited factory warranty
Brand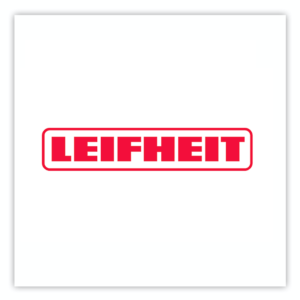 Leifheit is a leading European supplier of quality cleaning products. This German manufacturer creates premium products that are suitable for commercial and residential use. Their products are perfectly designed for ease of use and efficacy.
...