WIDE RIM SIDE PLATE 200MM
By Marola
R19.95 (Excl VAT)
Retail prices excluding local 15% VAT
Product Description
The classic wide rim side plate is perfect for any setting, whether it is domestic or commercial, this blank canvas accentuates any master-dish. Its excellent durability and added glaze protection offers increased resistance to chipping and cracking. This commercial-quality dinnerware range is definitely an investment for catering companies focused on weddings and large catering events. The hospitality-grade wide rim collection is the ultimate blank canvas for plating.
PLATE LIKE A PRO WITH THESE TIPS
In the detail
200D mm
Wide rimmed side plate
White
Dishwasher and microwave safe
Durable to withstand high temperatures
Protective glaze layer
Alumina in clay body provides maximum strength and durability
Suitable for use in the fast-paced hospitality industry
Brand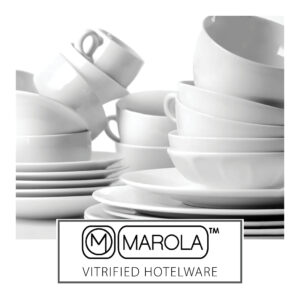 Durable crockery designed for high volume hospitality use. Our MAROLA range is used extensively in leading hotel and restaurants across Southern Africa. With simple classic designs and extremely competitive pricing, MAROLA is the reliable go to for the hospitality industry.
...
Core Tip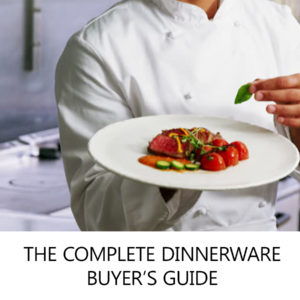 Finding the perfect dinnerware set for your home or business can be difficult as there are just too many options to choose from. There are plenty of things to consider like usefulness, versatility, style, strength, shape, trend, type of material, price and more. In the quest of finding your favourites you may start asking yourself questions like what is the difference between earthenware and stoneware and does it even matter? Well, we can assure you it certainly does. In this guide, we'll discuss the use and value of every...