CL50 VEGETABLE PREP MACHINE
By Robot Coupe
R30,500.00 (Excl VAT)
Retail prices excluding local 15% VAT
Product Description
The Robot Coupe vegetable preparation machine can be fitted with a large range of discs and cutting sets for slicing, grating, julienne and dicing any fruit or vegetable you wish. Let your imagination and creativity go.
In the detail
Brushed stainless steel and ABS construction
Includes a removable lid with 2 Hopper shapes
Large half moon Hopper: 139cm2
Small cylindrical Hopper: 58mm Diameter
No discs are included
Power: 550W – Single phase
Volts: 250V, 50Hz
Single Speed: 375rpm
Industrial induction motor for heavy duty use
Durable and reliable
Magnetic safety system and motor brake
Automatic restart of the machine with the pusher
Operating Time: Up to 250kg/h
Dimensions: 590L x 350W x 320H mm
Complete selection of 50 discs for use with CL50 available
Discs are sold separately
Guarantee
LIMITED 1-YEAR WARRANTY
This product holds a 1-year warranty, provided parts have not failed as a result of wear and tear or negligence.
Brand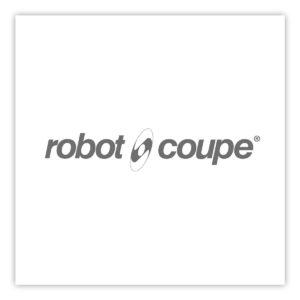 First introduced to the French catering industry in the 1960s, Robot-coupe food processors have become a staple in any kitchen to make prep work quick and easy. Their immense popularity is mostly attributed to the fact that they are exceptionally durable and can turn out large quantities of food without the danger of overheating or burning out. Starting with a simple industry-ready food processor, Robot-coupe has expanded their product range to include heavy-duty food processors and home cook food processors under the Magimix brand with several attachments like grating...