BATHROOM CLEANER SPRAY BOTTLE 500ML
By Leifheit
R151.67 (Excl VAT)
Retail prices excluding local 15% VAT
Product Description
The Leifheit Bathroom spray with anti-scale technology offers superior cleaning efficacy with sparking results.
In the detail
Volume: 500ml
Used for cleaning scales and dirt from bathroom tiles, fixtures and shower cubicles
Natural clear soap cleaner with anti-scale properties
Produces a clean, streak-free and radiantly shining surface
Practical easy-to-use spray bottle with automatic stop-mechanism
The spray bottle can be reused
Refill with the Leifheit Glass and Tile concentrate liquid 1L sold separetely
Perfectly matched with a series of Leifheit cleaning devices including glass wipers and covers
Brand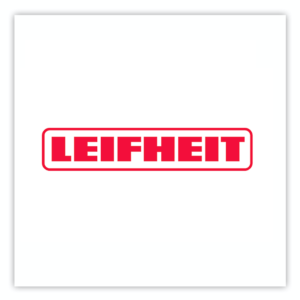 Leifheit is a leading European supplier of quality cleaning products. This German manufacturer creates premium products that are suitable for commercial and residential use. Their products are perfectly designed for ease of use and efficacy.
...