ALLURE CHAMPAGNE GLASS
By Royal Leerdam/Libbey
R64.95 (Excl VAT)
Retail prices excluding local 15% VAT
Product Description
Complete your Libbey Allure collection with this sleek champagne glass. Its long, slender stem makes it not only one of the best glasses for champagne but also one of the most elegant.
In the detail
100% glass
Strengthened rim
Dishwasher and glasswasher safe
Highly chip resistant
V210ml – H248mm
Guarantee
Safedge? Rim Guarantee
If the rim of any glass covered by the Safedge? guarantee chips, Leerdam Crisal Glass will replace or refund the price of the glass when it is returned to the dealer/distributor from whom it was originally purchased.
The guarantee does not cover breakage.
Brand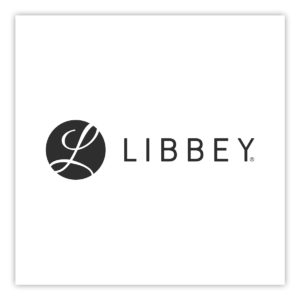 When it comes to quality glassware, Libbey is the biggest name in the business. Their unique lifetime "CHIP GUARANTEE" is a must for any hospitality offering and has resulted in them being the preferred supplier to many of the world's leading hotels and restaurant groups.
Founded in 1818, Libbey has been hard at work crafting some of the world's best quality glasses and becoming a respected leader in their industry. Over the years it has acquired several well-known brands like Royal Leerdam, Crisa Mexico an...