7 BOTTLE WINE COOLER 22L
SINGLE ZONE
By SnoMaster
R6,950.00 (Excl VAT)
Retail prices excluding local 15% VAT
Product Description
For the wine connoisseur with limited space, the Snomaster 7 bottle Single Zone Wine Cooler will compliment any décor while providing accessible and visible storage of your favourite wines. Finished in hardwearing rust-resistant stainless steel and matt black powder coating.
In the detail
Compressor Cooler
Auto Defrost
Touch-key Control
Low Vibration and Noise
Front Venting
Reversible Door
Interior Blue Light
Specifications
Dimensions Unit: 150L x 525W x 870H mm
Storage Volume: 22L
Capacity: 7 Bottles
Temp Range: 4 to 20 Degree Celsius
Net Weight: 19.5Kg
Climate Class: N
Protection Class: I
Voltage: 220-240V/50Hz
Total Input Power: 110W
Rated Current: 0.5A
Refrigerant: R600a(22g)
Foaming Agent: Cyclopentane
Lamps Power: Max 0.5W
Applications: Commercial / Domestic
Guarantee
LIMITED WARRANTY
This product holds a 3-year warranty on the compressor, and 5-year warranty on the unit – provided parts have not failed as a result of wear and tear or negligence.
This unit is designed as a drinks chiller only and is not suitable for storing fresh or perishable food.
Designed for Indoor use.
Brand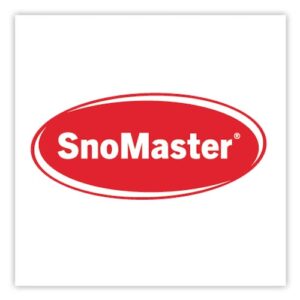 The SnoMaster® pedigree of quality and reliability is what makes their range of commercial ice makers, wine coolers and under-counter fridges the ideal option for busy operations.
If you are looking for uninterrupted, low maintenance, high capacity operation, look no further than SnoMaster®.
...