PLUMBED-IN COMMERCIAL ICE MAKER SQUARE 450KG
By SnoMaster
R87,995.00 (Excl VAT)
Retail prices excluding local 15% VAT
Product Description
Ideal for busy restaurants, pubs and hotels, the 450Kg Plumbed-In Commercial Ice Maker produces up to 450Kg of square block ice per day.
In the detail
380 cubes per cycle (25min)
Ice Full Sensor
Square Ice
Specifications
Dimensions: 795W x 895D x 1500H mm
Storage Bin: (H) 870 (W) 960 (D) 850
Storage Volume: 160Kg
Ice Making Capacity 450Kg/24hr
Net Weight: 102Kg + 60Kg
Climate Class: ST
Protection Class: I
Voltage: 220-240V/50Hz
Total Input Power: 2400W
Rated Current: 13A
Refrigerant: R404a/450g
Application: Commercial Use
NOTE: We recommend a certified plumber installs this unit
Guarantee
LIMITED WARRANTY
This product holds a 3-year warranty on the compressor, and 5-year warranty on the unit – provided parts have not failed as a result of wear and tear or negligence.
Designed for Indoor use.
NOTE:
Make sure that these under-counter units have enough room for ventilation. Stifling can cause the unit to malfunction or sweat.
We recommend a certified plumber installs this unit
Brand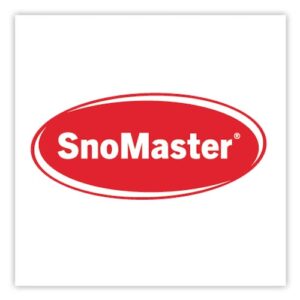 The SnoMaster® pedigree of quality and reliability is what makes their range of commercial ice makers, wine coolers and under-counter fridges the ideal option for busy operations.
If you are looking for uninterrupted, low maintenance, high capacity operation, look no further than SnoMaster®.
...