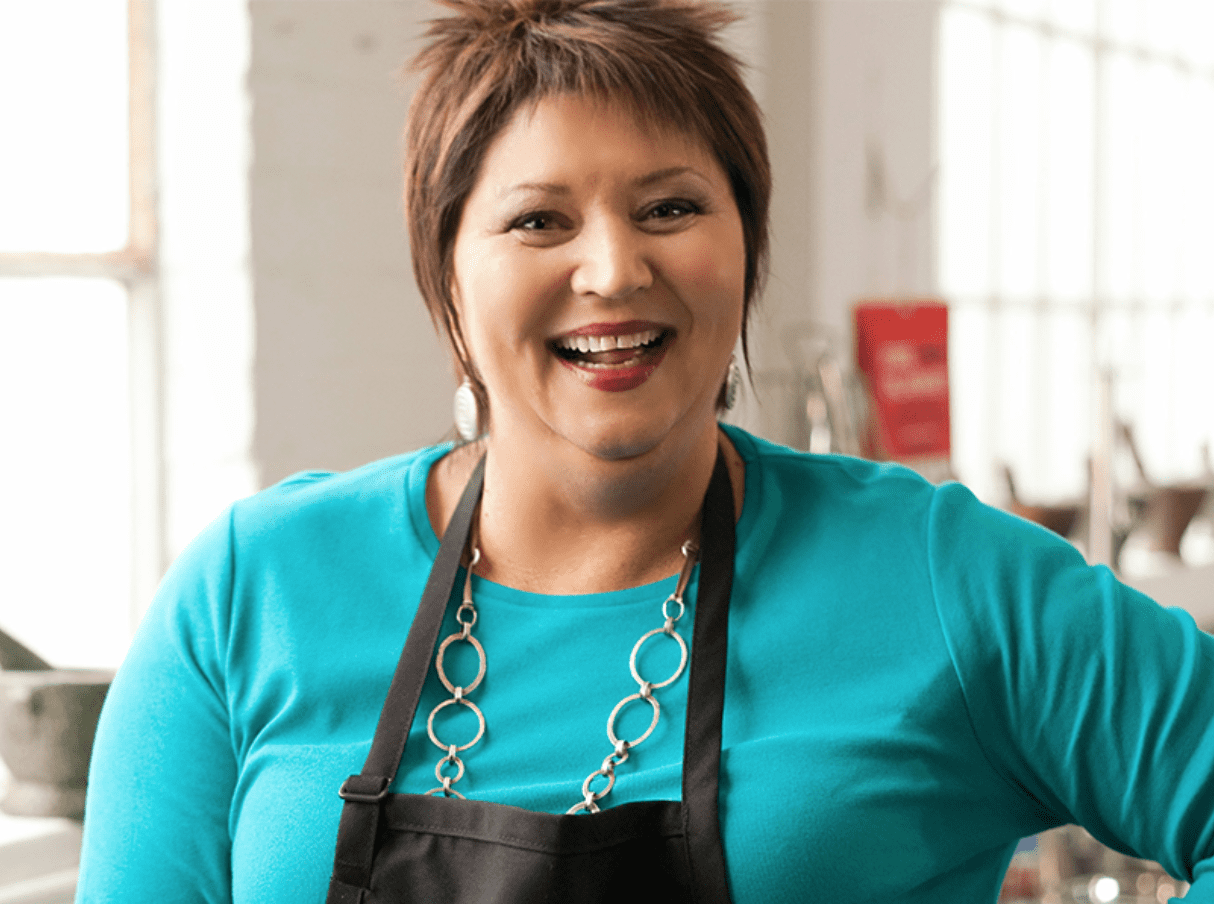 As we celebrate woman's month in South Africa we thought we would feature our favourite lady chef of them all, the one and only Jenny Morris.
Jenny earned her nickname, the Giggling Gourmet, for her cheeky laugh and saucy comments in the kitchen. She's published six recipe books, opened two restaurants, taught hundreds of people how to win in the kitchen with delicious and simple dishes, cooked and travelled all over the world, became an international celebrity, endorsed major products (including ours), and shot five series for global channel The Food Network.
Now this is girl power!
What hasn't changed is that giggle, and she never misses an opportunity to make a naughty remark about anything related to food.
"'Dinner's ready' is just another way of me saying I love you," says Jenny. "That is why all of the recipes I create are truly from the heart and carefully curated to cook up your very own love affair that just draws in all the senses and the people you treasure most."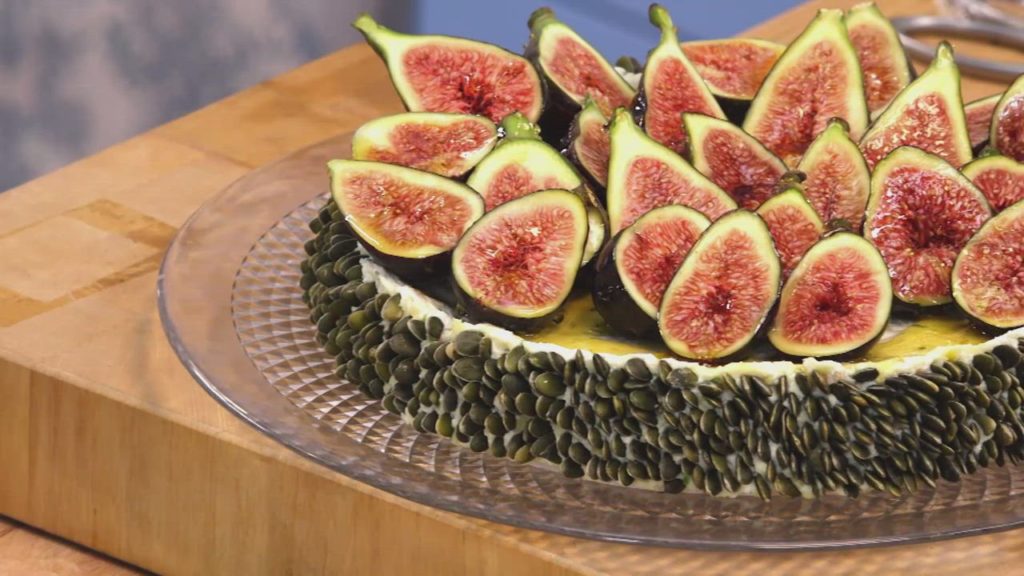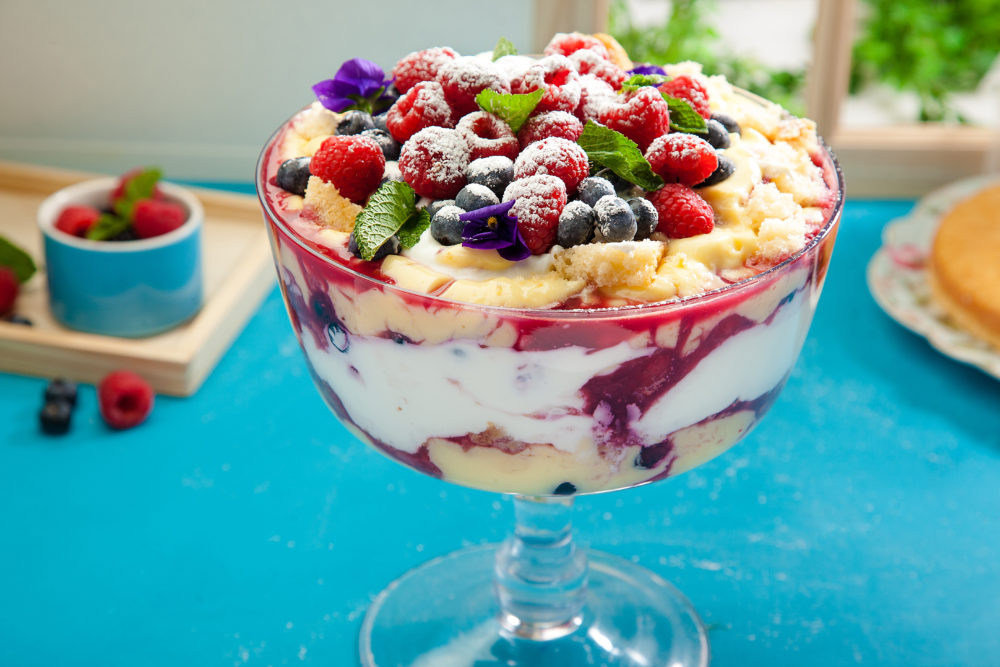 Whatever the meal, Jenny's quirky sense of humour and infectious laugh always takes the work out of cooking as she prepares and serves global recipes sprinkled with her own delicious versions of authentic South African flavour.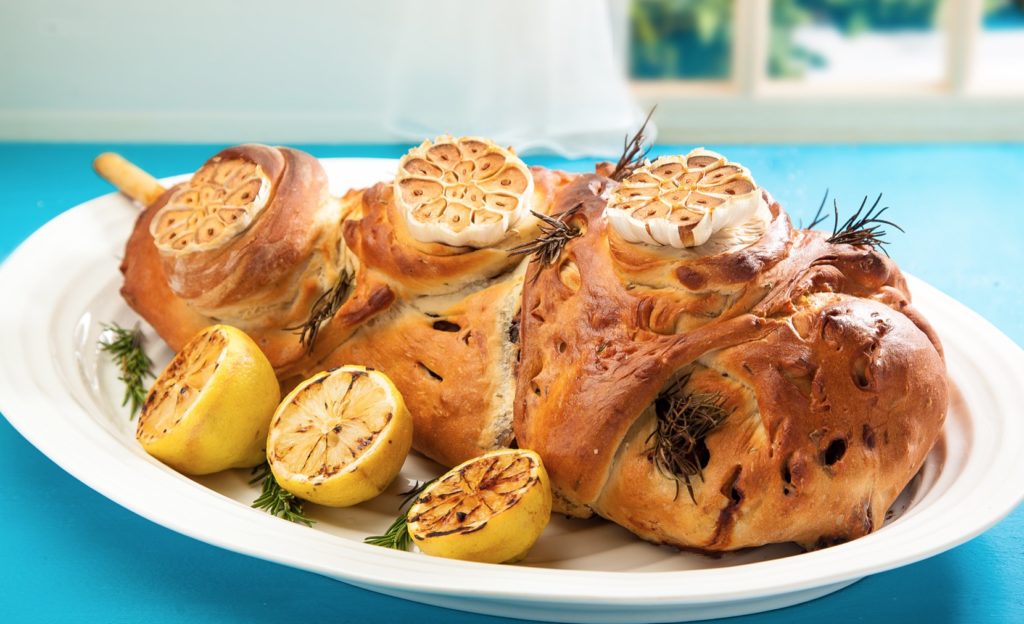 THIS GIRL GETS AROUND!
She has hosted two series for The Food Network, Jenny Morris Cooks Morocco and Jenny Morris Cooks the Riviera.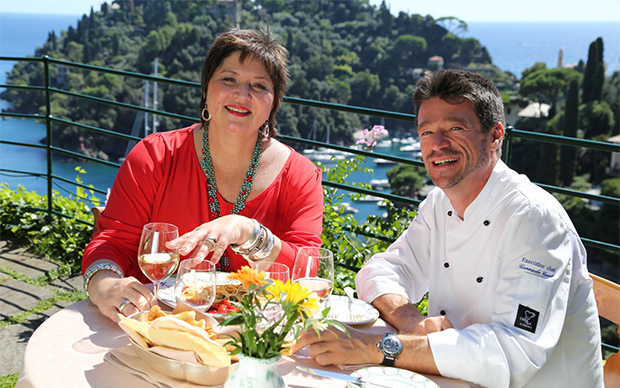 Most recently Jenny has co-starred with good friend and fellow Food Network star Reza Mahammad in Jenny and Reza's Fabulous Food Academy. Friends from the moment they met, Jenny and Reza combine their extraordinary knowledge and passion for food by opening the doors of their Food Academy. Jenny and Reza teach six would-be chefs to create a delicious feast, along the way passing on inspired hints, tips and techniques on how to cook like a professional, their aim is to demonstrate that with a little know how all of us can produce delicious food.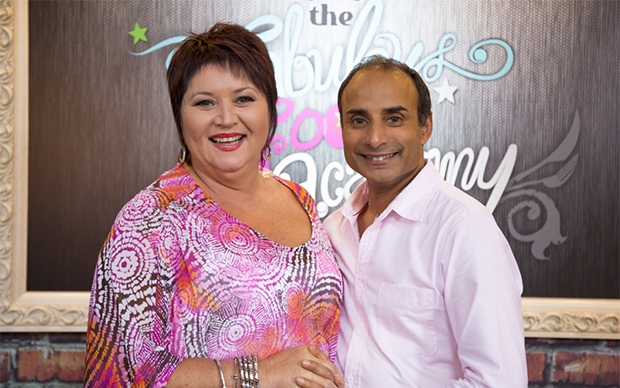 And as well as her global television presence she is never too far from us on our local screens too. She has been a judge on the extremely successful, fast-paced culinary game show, Chopped South Africa, and is a regular feature on the Expresso Morning Show and many more.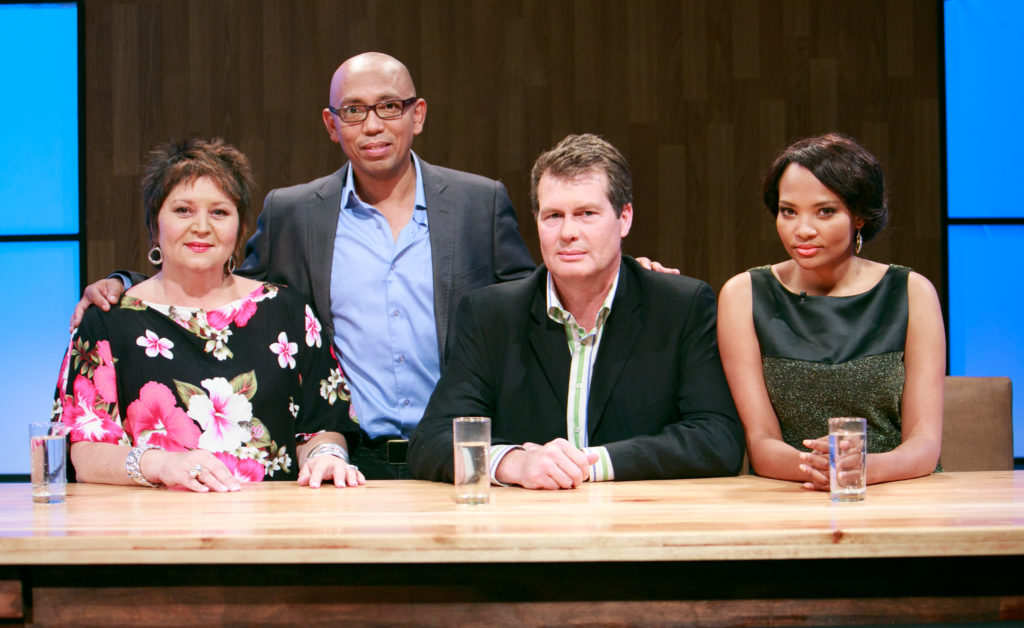 10 FAST FACTS ON JENNY
---
1. Jenny was born in Durban, South Africa.

2. She currently lives in Cape Town, South Africa.

3. Jenny started cooking for friends from her home – it soon grew into something bigger than she anticipated and she turned it into a business.

4. Jenny Morris – AKA The Giggling Gourmet – is one of South Africa's most-loved, highly trusted food personalities and 'flavourologists'.

5. Jenny sings and dances while she cooks.

6. Jenny is a Food Network celebrity chef, presenter, judge and ambassador.

7. She's cooked for Prince Charles and his 600 guests.

8. Jenny lives by the following quote: "Do unto others as you would have them do unto you."

9. Her favourite colour is orange.

10. Jenny has her own brands which include: Jenny Morris pasta, Jenny Morris artisanal wooden products and Jenny Morris wines, among others.
We think you are just fantastic Jenny! Carry on inspiring us by being the great woman that you are!