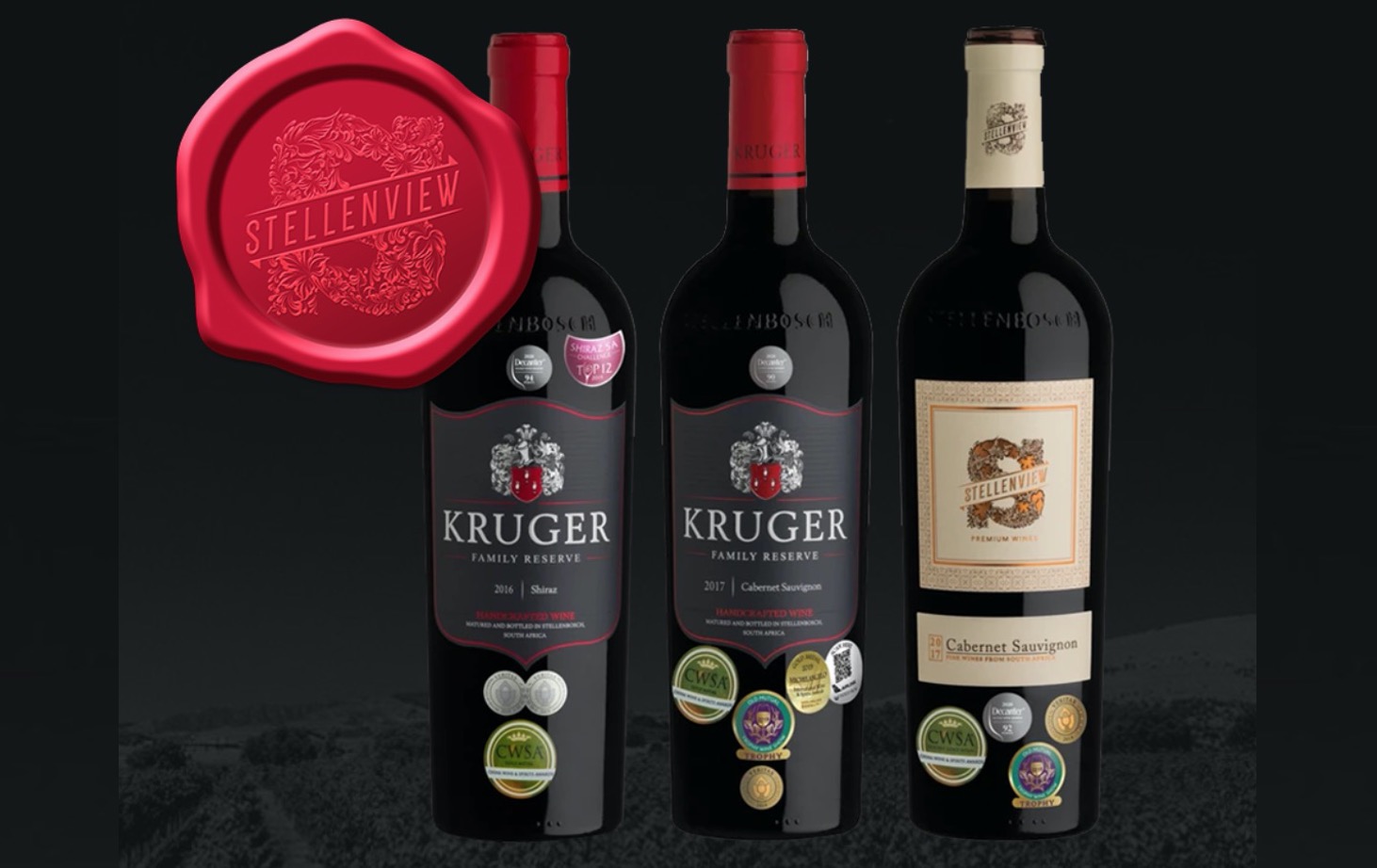 Stellenview is situated in the heart of the Cape Winelands, Devon Valley, Stellenbosch. Owned in partnership by well-known winemaker and entrepreneur, Reino Kruger and Multi-national Company OGH.
The vineyards, which are situated in seven sub-wards in Stellenbosch, thrive in an ideal, balanced maritime climate where winds from the Atlantic Ocean carry the purest rainfall to feed the vines during the winter months. The cooling sea breezes from the Indian Ocean regulates the long, dry and windy summer days.

Such is the variation of terroir there that Stellenbosch is divided into many different wine-producing areas. The wards of Banghoek, Bottelary, Papegaaiberg, Polkadraai Hills, Devon Valley, Jonkershoek Valley and Simonsberg-Stellenbosch are all recognized by the Wine of Origin scheme. The unofficial areas of Helderberg and Stellenboschkloof also have their own distinctive wine styles.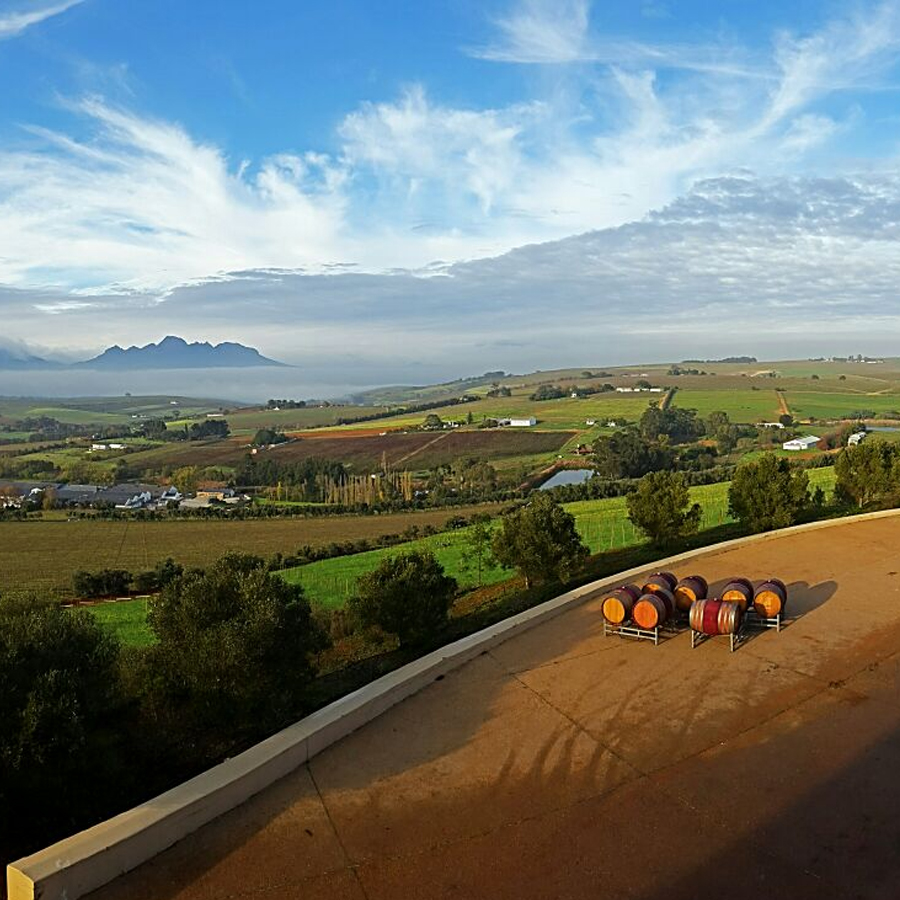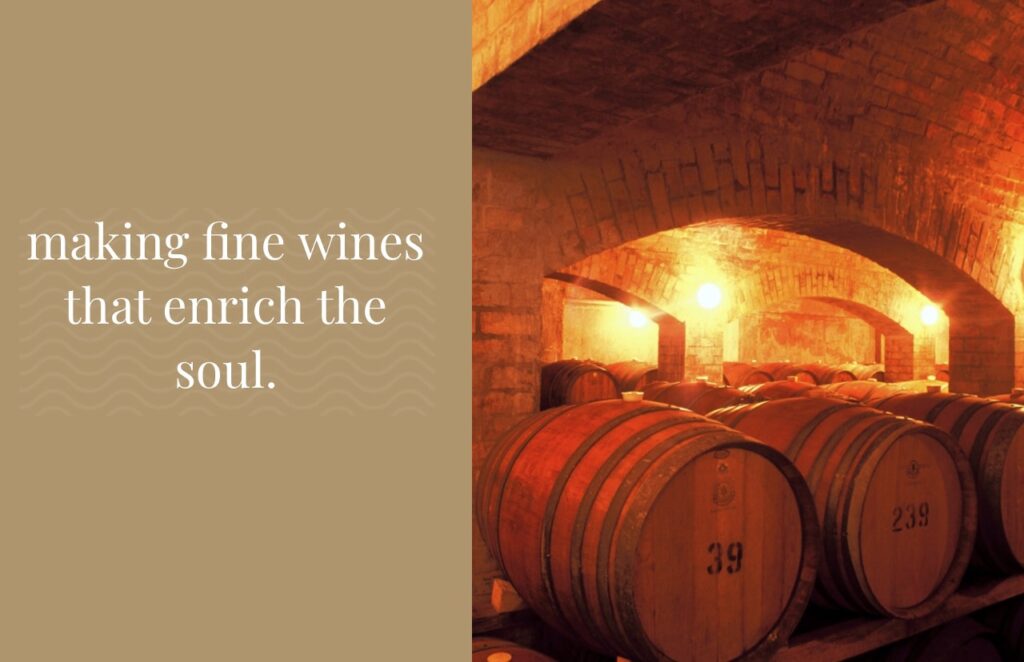 Stellenview is fortunate to grow their own grapes and procure grapes from all seven sub-wards in the region. Their strategy to select only the best grapes grown in Stellenbosch, and over the past years it has become evident in their wine ranges and numerous accolades received.
Their uncompromising approach to all aspects of vine-growing, and as such producing and sourcing outstanding quality fruit, has earned Stellenview high recognition within the wine fraternity. This has resulted in numerous national and international accolades over the past five years. Reino Kruger and the Stellenview team's hands on approach to provide uncompromising quality wines, is testament to the reward and recognition bestowed on them by the industry.
Stellenview Premium Wines is focused on producing wines at every price point, but never to compromise quality. From their Ultra-Premium wine ranges to their lifestyle wines – attention to detail means Stellenview can offer the best wines to their international and local client base.
THEIR BRANDS
They offer a wide range of labels to cater for everyone's taste and budget without compromising on brand quality. Their wines are all handcrafted which means attention to detail has been given to each and every bottle. Grapes are handpicked and carefully selected to ensure optimum quality, crushed and fermented, and then matured in oak barrels. .

All Image Credits: Stelleview Wines