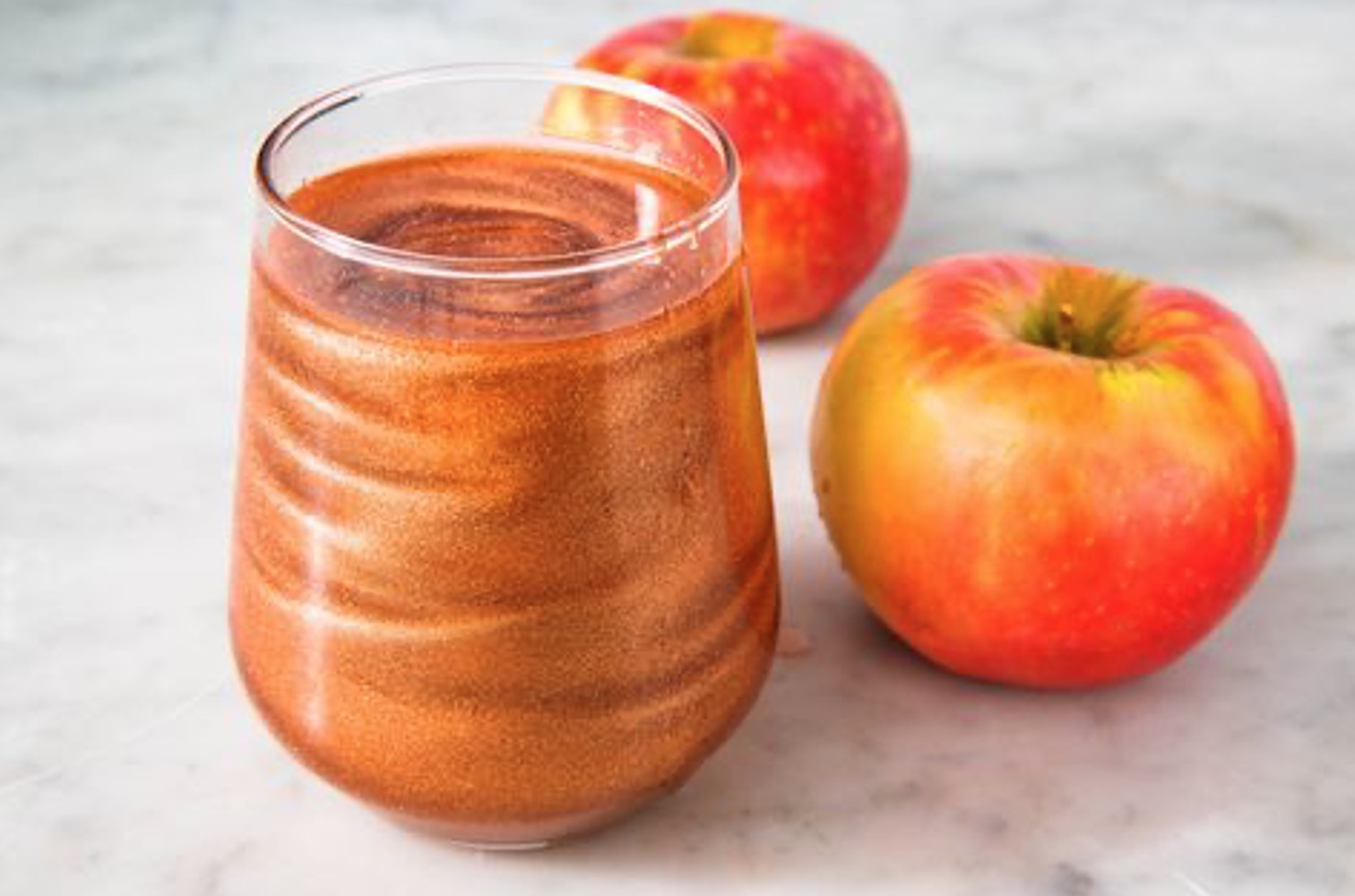 This drink is all about the edible glitter. Be warned though: the glitter needs to be SERIOUSLY mixed up in order to have the crazy swirl effect, so if you don't have a cocktail shaker, try a blender
INGREDIENTS:
1/3 cup. apple cider
1/3 cup. cranberry juice
1/4 cup. fireball
1 tot. grenadine
1/4 tsp. edible gold glitter
Ice
DIRECTIONS:
Combine all ingredients in cocktail shaker, then fill shaker with ice. Shake until contents are mixed and shaker is cold, about 30 seconds. Pour into glass and serve.