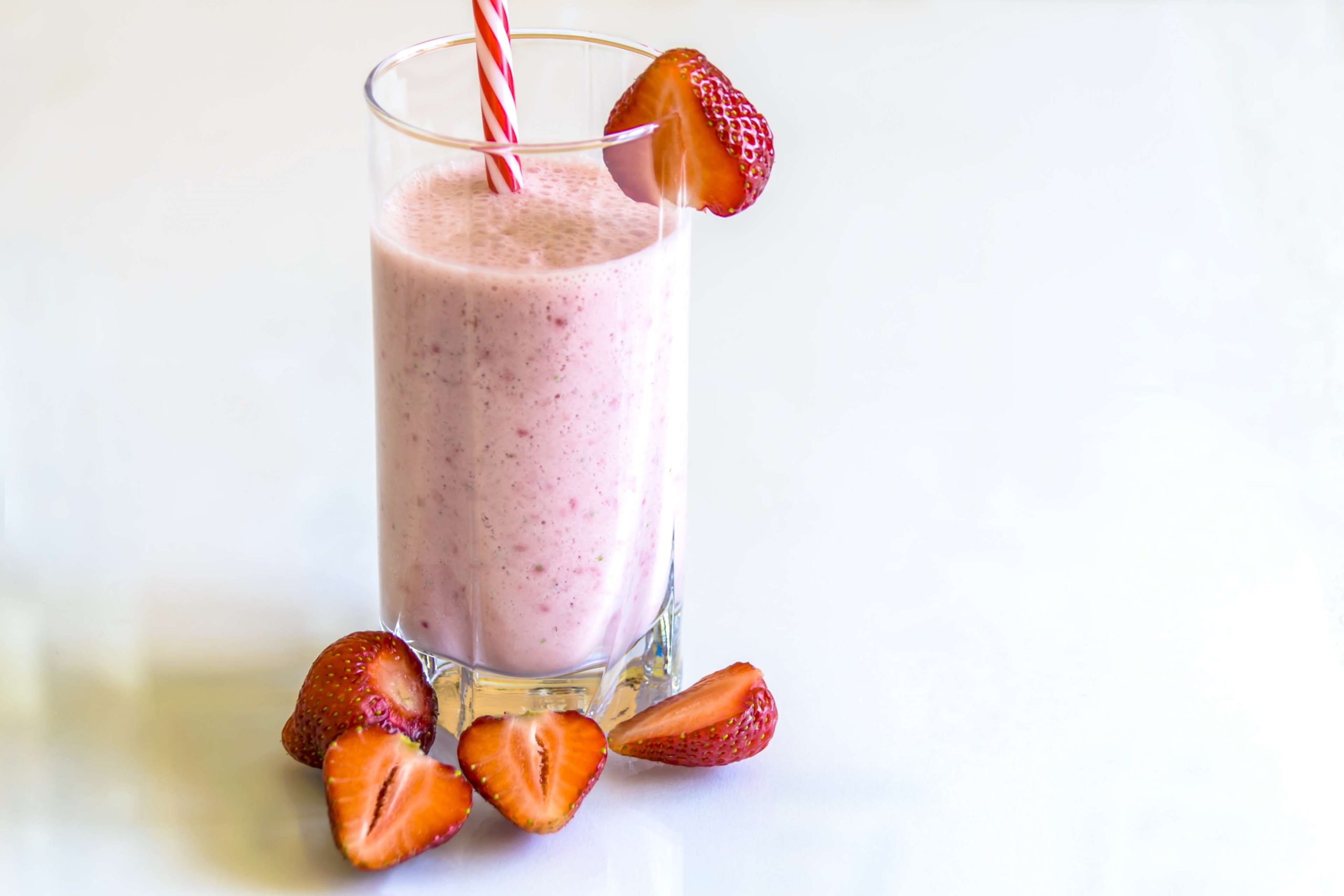 Got a Sweet Tooth?
Then you will love these fun and fabulous milkshake recipes! It's all about over the top decadence and our deliciousness.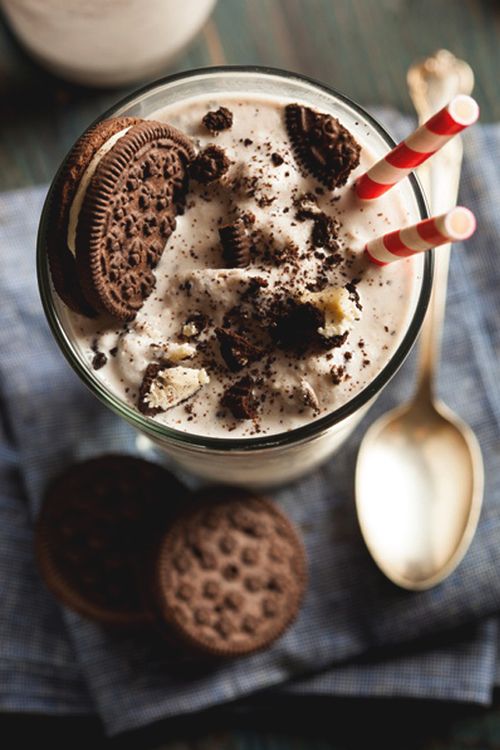 OREO MILKSHAKE
Ingredients
500ml cups vanilla ice cream
160ml Milk
8 Oreo cookies
5ml vanilla extract (optional)
Whipped cream for serving
Directions
Blend together the ice cream, vanilla extract milk and Oreos in an electric blender until mostly smooth.
Serve in large glasses and garnish with whipped cream.
RAINBOW PUDDING MILKSHAKE
Ingredients
300ml of milk
300ml cream
6 egg yolks
100g sugar
30ml flour
30ml cornstarch
400g butter (cut into cubes and cold)
10ml vanilla extract
Food colouring in the colours of your choice
Chocolate sauce
300ml whipping cream
Mix sugar, flour and cornstarch together in a microwaveable mixing bowl. After the ingredients are combined, add the egg yolks and mix again. Finally, add the cream and milk, and whisk until well combined.
Transfer the mixture to a medium-sized saucepan on low heat and continue mixing until thickened for about 10-15 minutes. Cover with plastic wrap and chill for 3 hours.
Once chilled, separate into bowls and colour using the food colouring. Add each custard mixture to a separate piping bag.
Prepare the whipped cream by whipping together cream and vanilla until soft peaks form.
Prepare serving cups/jugs with chocolate sauce and start layering your custard one colour at a time.
Finish with a swirl of cream on top and serve.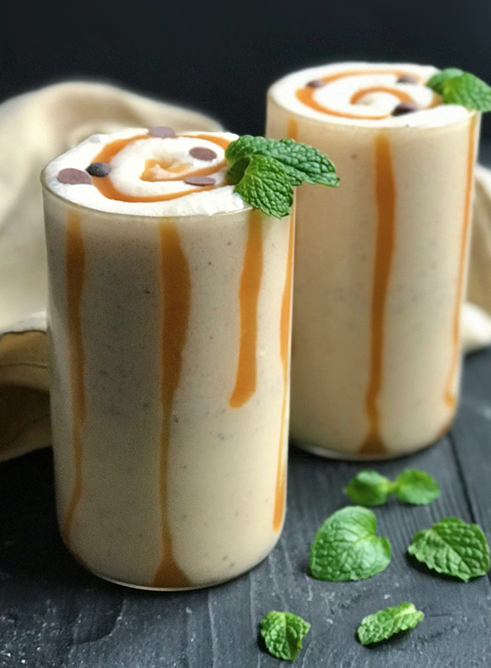 CARAMEL MILKSHAKE
Ingredients
250ml cold milk
500ml vanilla ice cream
50ml caramel sauce
80ml chocolate chips
Directions
Decorate your serving glasses with some caramel sauce.
Using an electric blender, blend together chocolate chips and milk.
Add the ice cream and the rest of the caramel sauce to the mixture and blend well.
Pour into the decorated glass, garnish with some extra chocolate chips and caramel sauce.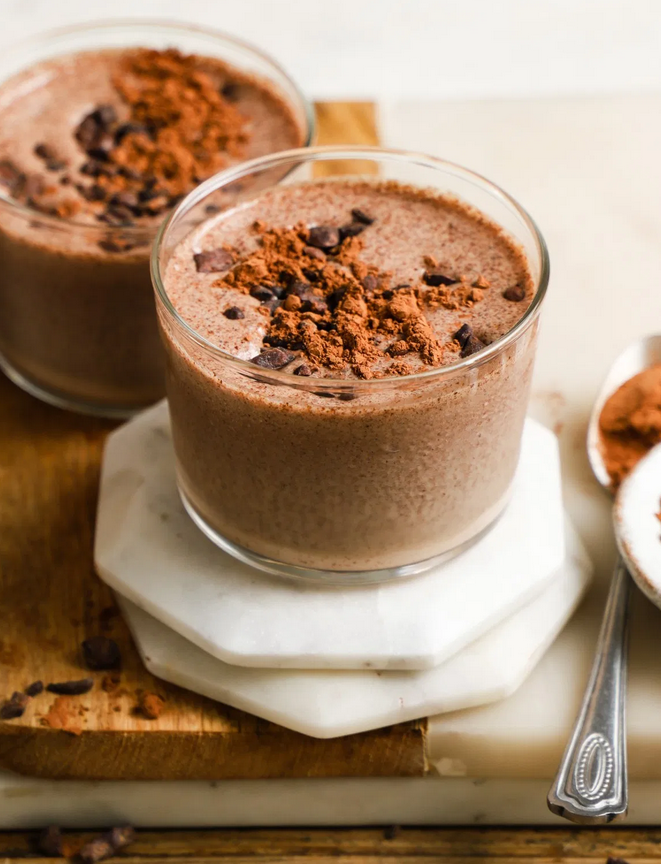 CHOCOLATE COFFEE MILKSHAKE
Ingredients
20ml cacao powder
2 shots espresso
5 scoops ice cream
5ml salt
250ml almond milk or regular milk
Directions
The first step is to prepare your shots of espresso.
Using a blender, mix together the cacao powder, espresso, ice cream, salt and milk until creamy.
Pour into cups and garnish with extra cacao powder and cacao nibs. Serve.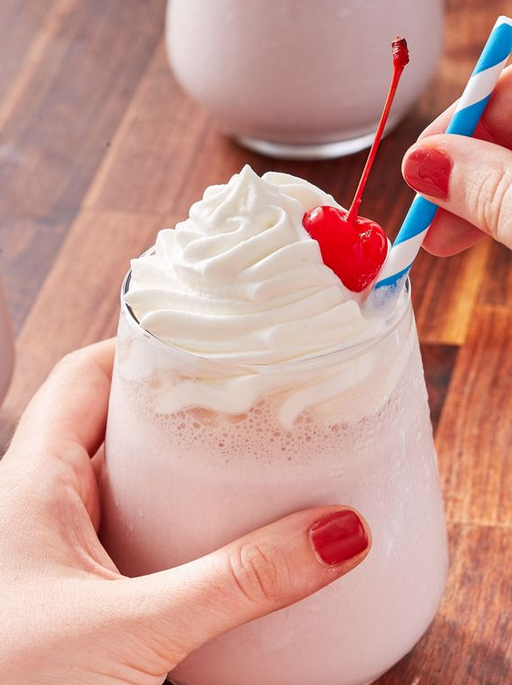 RED WINE MILKSHAKE
Ingredients
1,4L natural vanilla ice cream
240ml red wine
120ml vodka
Whipped cream for serving
Maraschino cherries for serving
Directions
In an electric blender, blend together the ice cream, red wine and vodka until smooth and combined.
Divide the milkshake mixture between glasses and garnish with whipped cream and maraschino cherries.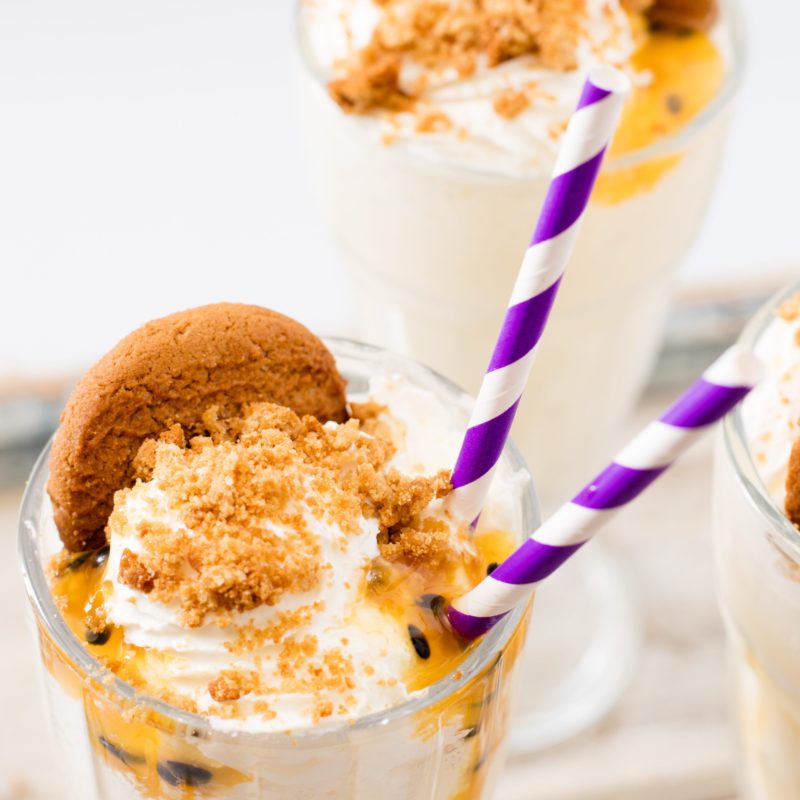 GOURMET GRANADILLA AND COOKIE MILKSHAKE
Ingredients
375ml vanilla ice cream
160ml milk
115g granadilla pulp
125ml whipped cream
6 – 8 ginger cookies
Directions
Using an electric blender, blend together the ice cream and milk until thick and smooth. Add 3/4 of the granadilla pulp and pulse to mix. Do not over blend as the granadilla pips will break up.
Pour into serving glasses and top with whipped cream.
Garnish with crushed ginger cookies and the remainder of the granadilla pulp.
Serve immediately.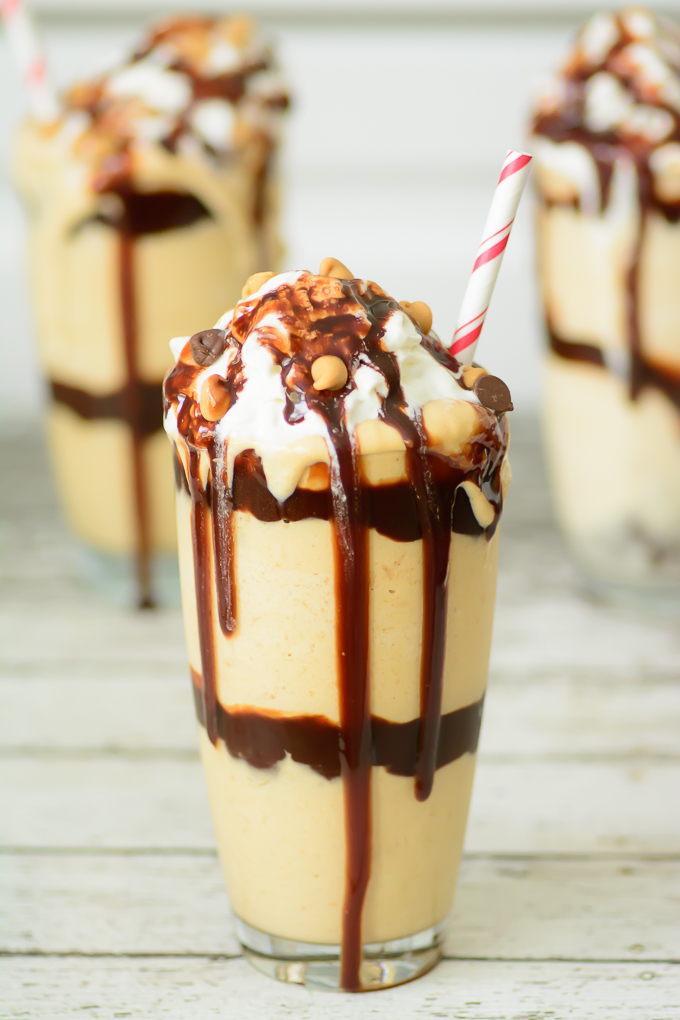 CHOCOLATE PEANUT BUTTER MILKSHAKE
Ingredients
2 scoops vanilla ice cream
250ml peanut butter
250ml milk
125ml chocolate syrup
Directions
Using an electric blender, blend together the ice cream, peanut butter and milk until thick and creamy.
Prepare your serving glasses by layering them with the chocolate syrup.
Pour the milkshake into the prepared glasses and top with whipped cream, chocolate syrup and peanut butter chips.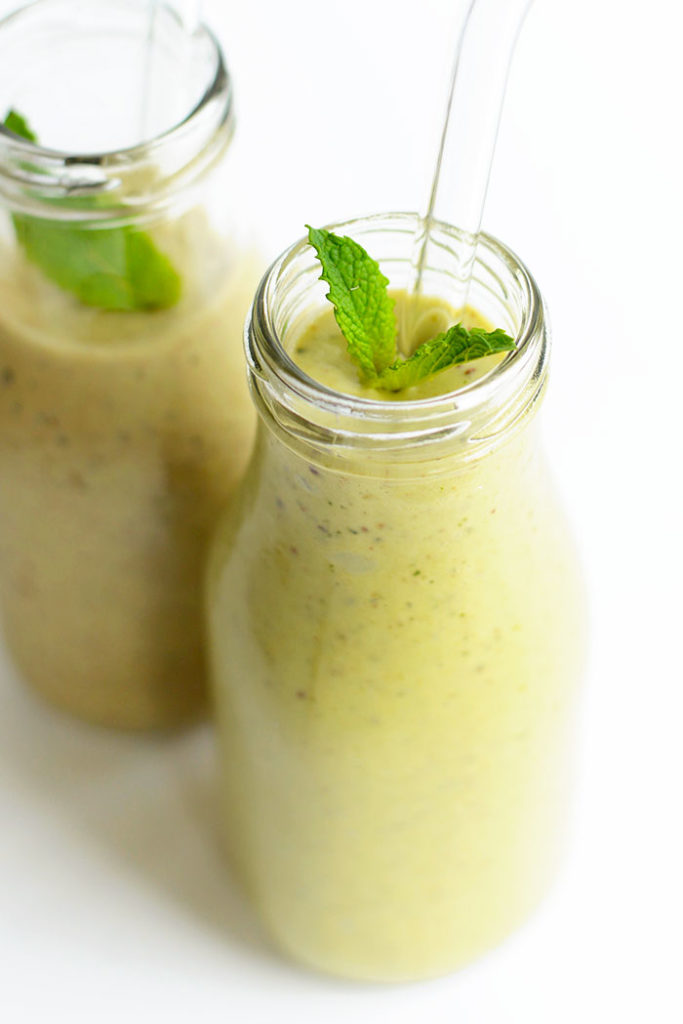 MINTY BANANA AND AVOCADO MILKSHAKE
Ingredients
250ml frozen sliced banana
1/2 medium-sized avocado, peeled and pitted
3 dates, pitted
4–6 leaves of mint
15ml dark chocolate chips
250ml unsweetened plain almond milk
Directions
Using a high-speed blender, blend all the ingredients together until smooth and creamy.
Garnish with fresh mint leaves and chocolate chips.
Serve immediately.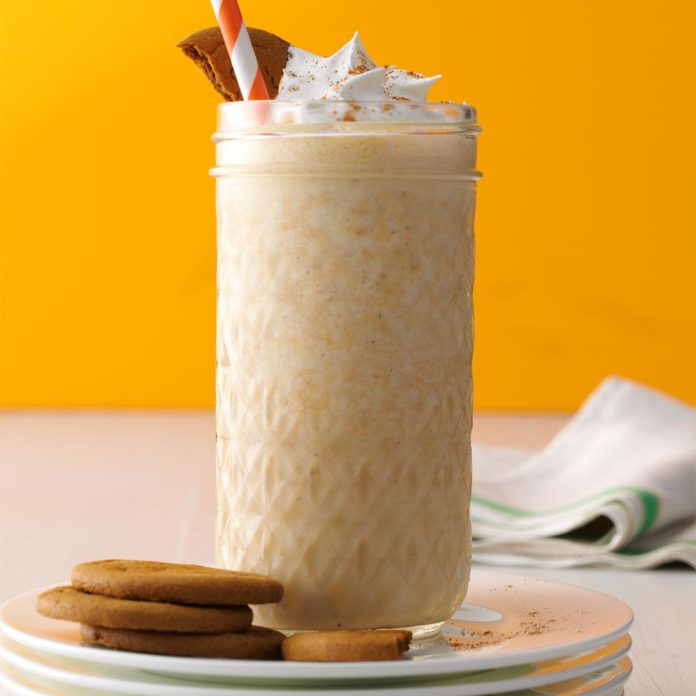 SPICED PUMPKIN COFFEE SHAKES
Ingredients
250ml milk
125ml canned pumpkin
30ml sugar
5 ml pumpkin pie spice
250ml strong brewed coffee
15ml vanilla extract
1L vanilla ice cream
250ml crushed ice
Sweetened whipped cream
Directions
In a small saucepan, heat milk, pumpkin, sugar and pie spice until bubbles form around sides of pan and sugar is dissolved. Transfer to a bowl; stir in coffee and vanilla. Refrigerate, covered overnight
Place milk mixture, ice cream and ice in a blender; cover and process until blended. Serve immediately with whipped cream; sprinkle with additional pie spice.