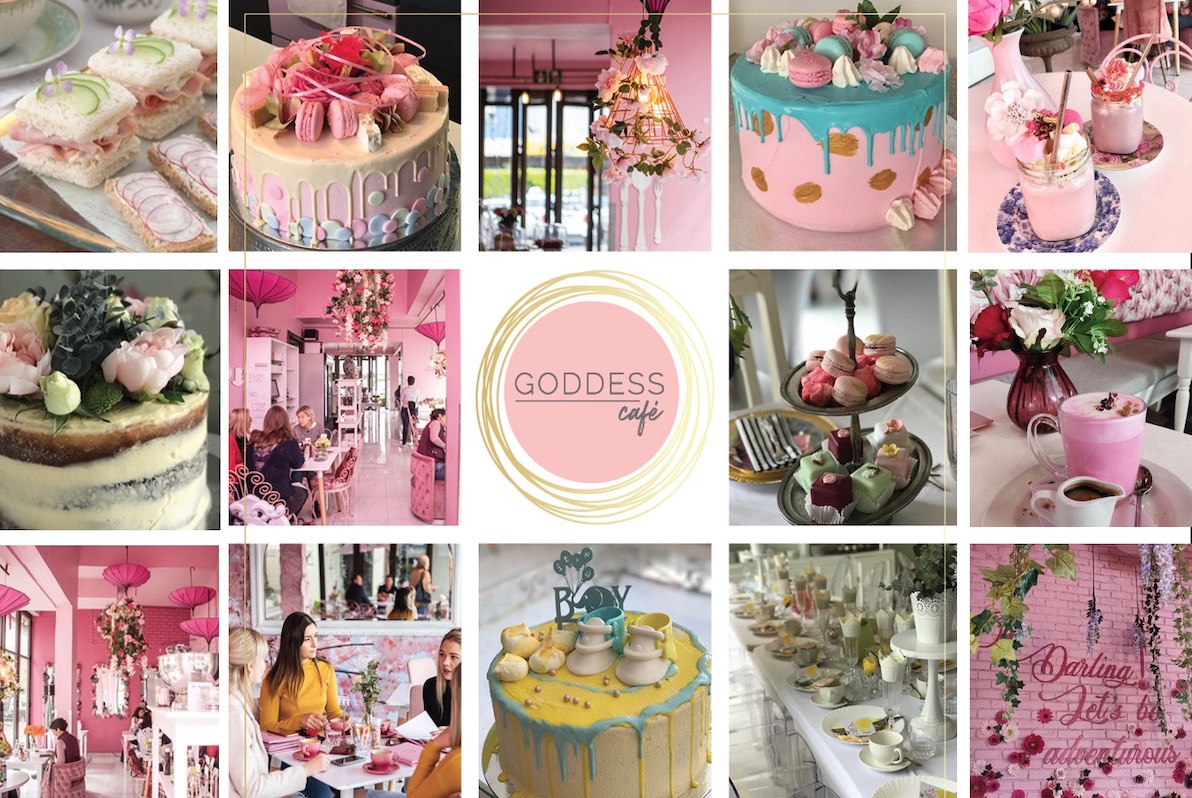 Hello Darling!
Proudly one of our clients, Goddess Cafe is THE place to enjoy in decadent desserts, sumptuous salads and glass after glass of pink bubbles! And of course their coffees are to die for ! This restaurant chains knows its clientele who flock in their Gucci heels to branches in Waterkloof, Southdowns and Linden.
So what is a Goddess? Well as their website puts it, "A goddess is a woman who is in the process of learning to know, accept and love herself on all levels. Mind, body and spirit. A woman who, because she is focused on personal growth and self-awareness, experiences a life, increasingly filled with peace, love, joy, passion and fun. A woman that understands that she has unlimited capacity to make her life anything she wants it to be."
Whether it's a lunch date, a baby shower or a birthday party this is the place to go if you are looking for a bit of fabulous decadence. We wish owner Anelda Martin and Manager Lynette Coetze every success!