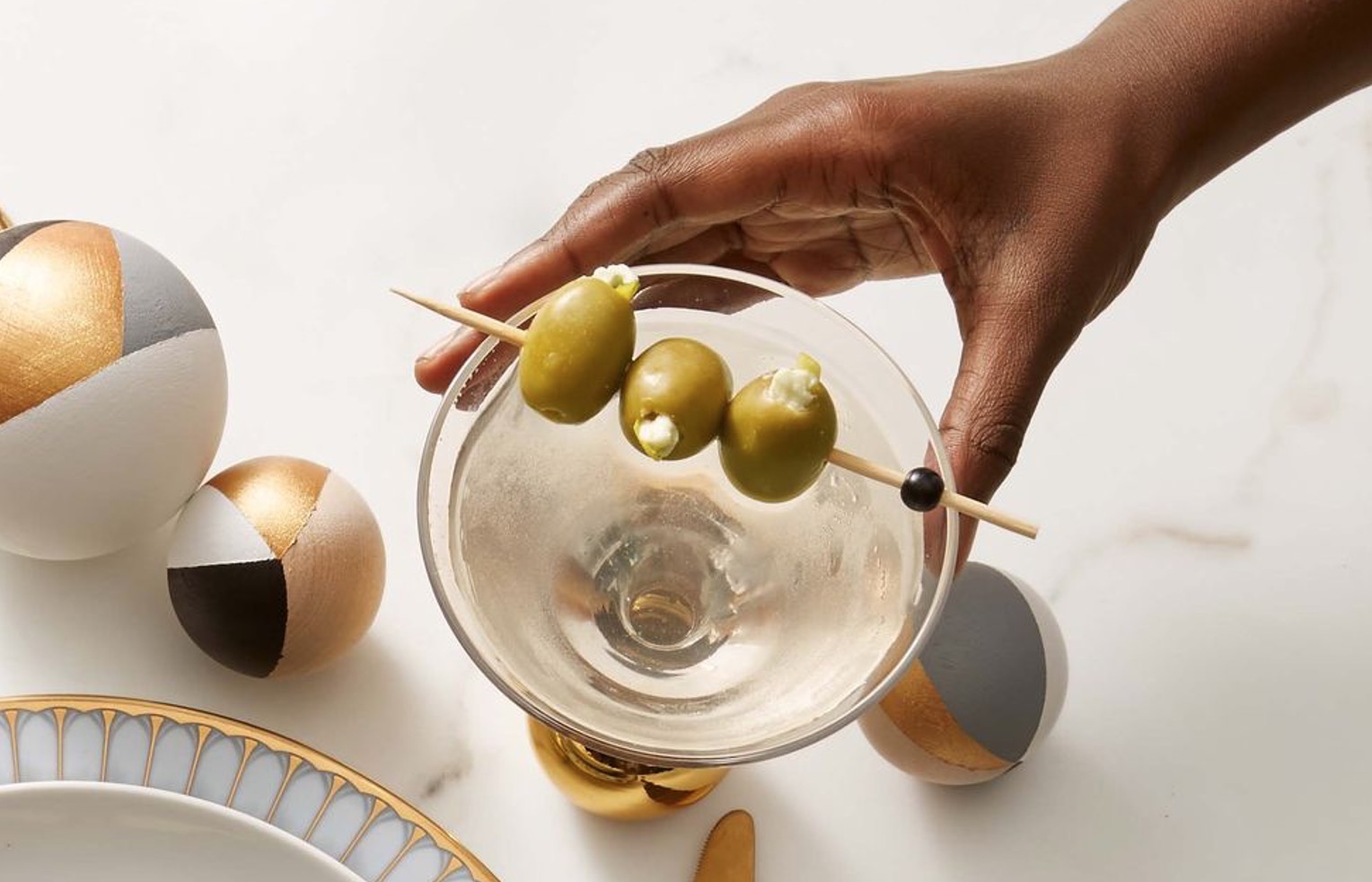 The Best Dirty Martini With Stuffed Olives
If you're looking for a drink that'll make you feel classy and impress your guests, a dirty martini is the way to go. While martinis were originally made with gin, this smooth dirty martini with stuffed olives features your favourite vodka. As fancy as this classic cocktail may seem, it actually requires just a few ingredients and minimal effort (about five minutes of your time!) to whip up.
A dirty martini is quite simple: vodka, olive brine and an olive garnish. 'Dirty' indicates the use of olive brine in the cocktail instead of dry vermouth (which makes a dry martini). The olives create a savoury, salty cocktail that's perfect for sipping slowly — and includes a built-in bonus snack. The Premium Mardouw Olives in this recipe are particularly delicious, stuffed with a bit of lemon zest and blue cheese.
Love even more of a citrusy kick? Add a strip of lemon zest to make this martini 'with a twist.' Finally, James Bond fans will appreciate that our dirty martini recipe is shaken, not stirred, just like 007 himself prefers.
INGREDIENTS
2 Shots of Vodka (Or more if you're feeling naughty!)
1 Teaspoon of Olive Brine
Lemon Zest
Blue Cheese
DIRECTIONS
Fill a cocktail shaker with ice and add vodka and olive brine. Shake vigorously for at least 1 minute, then strain into a Martini Glass.
Stuff pitted Mardouw Premium Olives with lemon zest and blue cheese and thread onto cocktail pick or Swizzle Stick ; serve with the cocktail.
And that's it. You're done! Serve alongside a dish of our Blue Cheese Stuffed Olives for a simple but elegant antipasto.