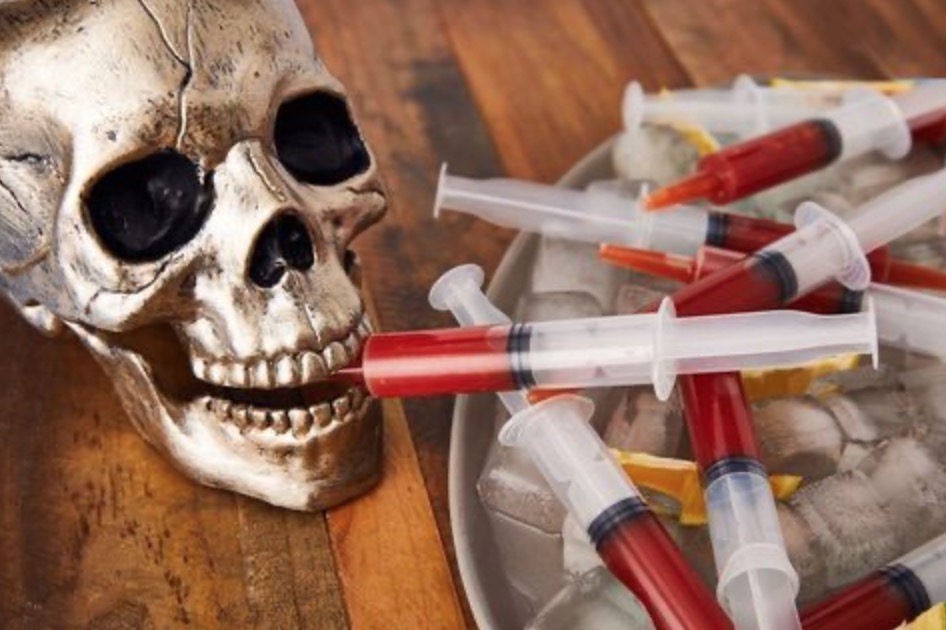 These shooters are the perfect spooky cocktail. No Halloween party is complete without a little blood, right? 
INGREDIENTS:
2 c. tomato juice
8 tots. vodka
2 tbsp. Worcestershire sauce
1 tbsp. horseradish
2 tsp. hot sauce (such as Tabasco)
Juice of 1/2 a lemon
Freshly ground black pepper
DIRECTIONS:
In a large bowl, combine tomato juice, vodka, Worcestershire, horseradish, hot sauce, lemon juice, and pepper. Whisk to combine.
Fill syringes with mixture and chill. Serve cold.