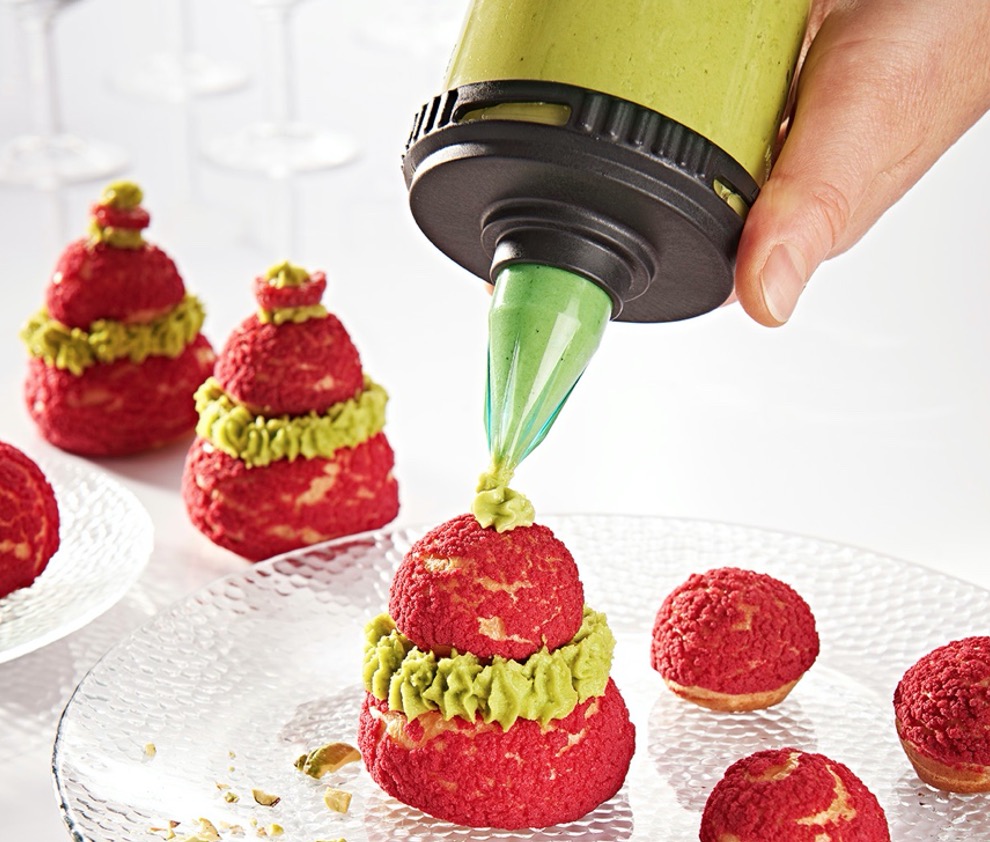 Ever wondered how chefs get those perfect icing shapes on cakes and cupcakes? Or how they present food on your plate like a work of art. The answer is the Le Tube syringe by De Buyer. This handy kitchen tool allows you to accurately dose various consistencies of fillings, garnishes, pastry, decorations and more.
ONE TOOL FOR MANY USES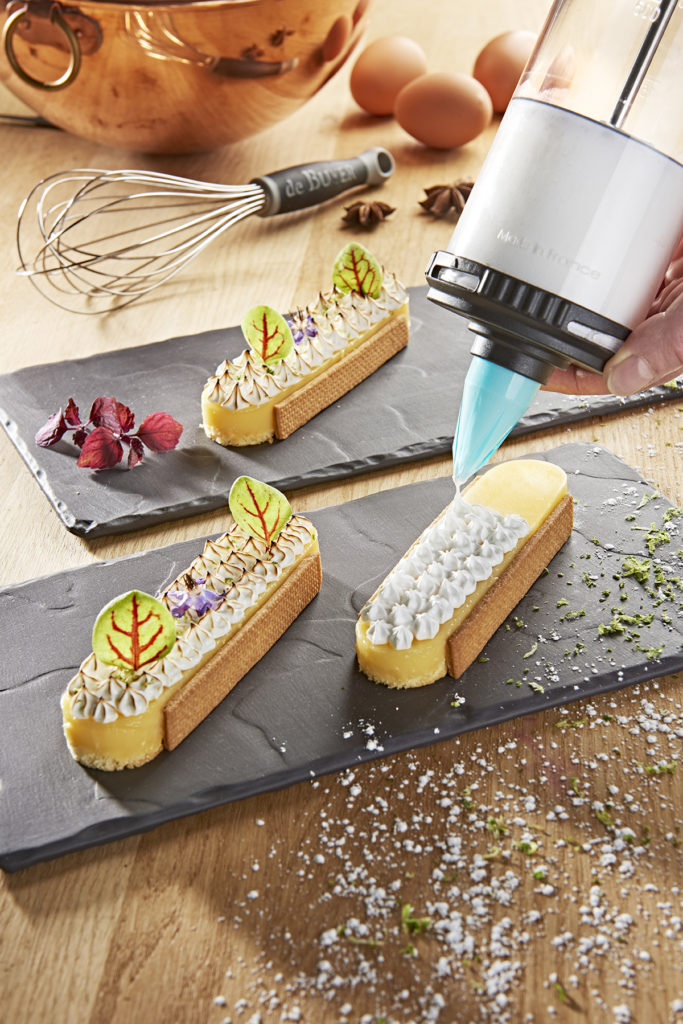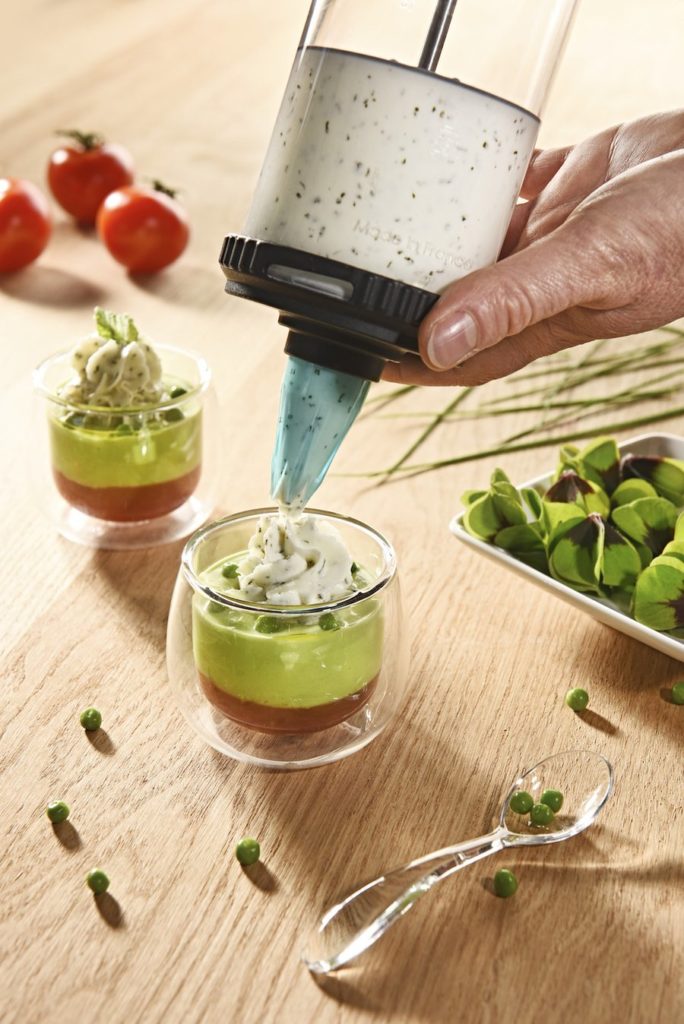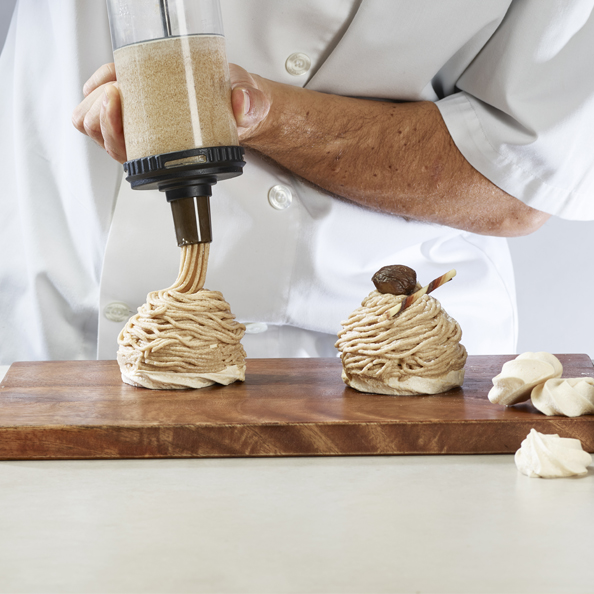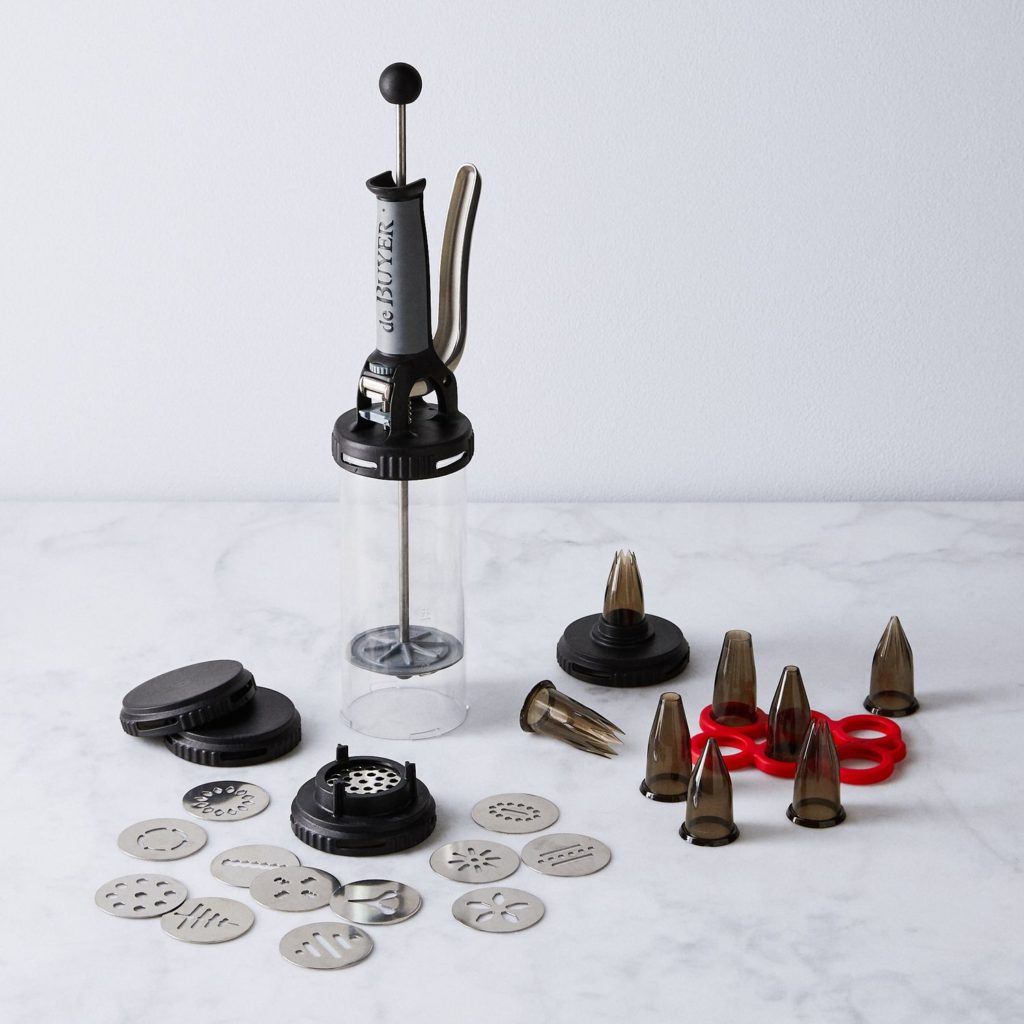 Sold as a set, it includes:
2x V750ml Transparent polycarbonate chambers
2x Additional airtight lids for storing another preparation
Heavy-duty plastic airtight lids & handle cover
Polished stainless steel trigger and mechanism
13x Stainless steel decorating disks
2x Standard polycarbonate nozzles (1x D11mm smooth nozzle & 1x D13mm eight-toothed fluted nozzle)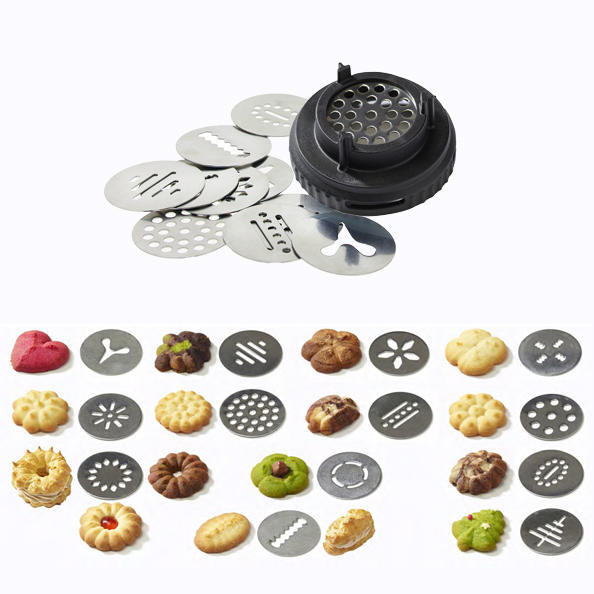 The De Buyer pastry syringe has an easy lock/unlock feature at either end, so you can quickly fill and clean 'Le Tube' or change the nozzles. The main body of the syringe is marked with a scale in both ounces and millilitres so you can easily see how much you're using. A dial at the base of the handle adjusts how much is dispensed with each squeeze of the handle – choose from 10-50ml in 10ml increments.