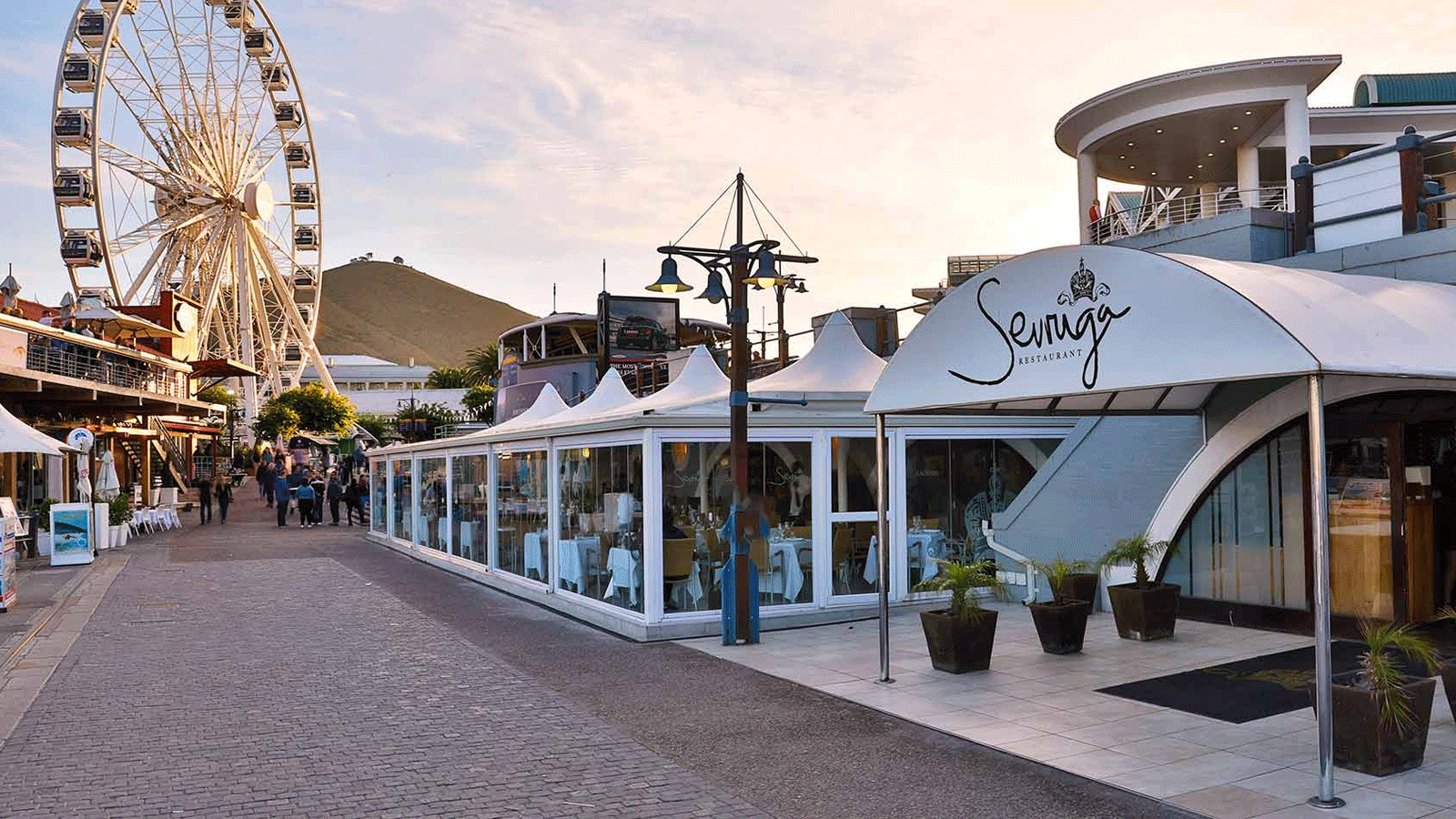 Sevruga Restaurant
Located in the heart of Cape Town's most visited tourist destination, the V&A Waterfront, Sevruga is the seafood extravaganza that inspires and everyone admires. Featuring a delectable seafood and grill menu rooted in Asian flavours, this restaurant subtly marries the east and west to create a truly unique South African fine dining experience. Exciting specials and seasonal menus keep Sevruga as fresh as their ingredients, ensuring no two visits are the same.
Diners visiting Sevruga will be blown away with every masterfully crafted and exceptionally plated dish this fine establishment serves from fresh line fish to an array of instagrammable sushi marvels. Staying true to their luxurious namesake, Sevruga opts for only the best tableware sourced by Core Catering Supplies to expertly complement their customers' dining experience.
A visit to Cape Town is incomplete without stopping by the iconic V&A Waterfront with all of its African curios, curiosities and stunning vistas of the Atlantic. Thanks to Sevruga's prime location on the harbour, diners can enjoy panoramic views of the sunset over a glass of crisp Chardonnay in the relaxed semi-outdoor seating area. For a more intimate setting, head indoors and enjoy a cosy old-meets-new environment complemented by a magnificent walnut bar counter and solid wooden floors.
Beautiful food and beautiful scenery make for an unforgettable experience and solidifies Sevruga as a favourite amongst locals and visitors alike.
Inspired by Sevruga? Bring the look and feel of fine dining into your home or business with the help of Core Catering Suppliers, the largest suppliers of professional-grade catering equipment in South Africa. As the sole importers of industry staples, like Libbey glassware, we bring premium products to your fingertips.